Kamala Harris.
Photo: Michael Tullberg/Getty Images
2020 is really, truly here, and that means New York Magazine national correspondent Gabriel Debenedetti is on the trail, tracking the intricacies of the presidential election action. Here, some of this week's brand-new behind-the-scenes developments in campaign strategy, stagecraft, and staffing that have popped up on the road from Des Moines to Manchester to D.C.
***
¶ With her expected campaign launch nearing, Kamala Harris has settled on Baltimore for her team's HQ, after also considering Atlanta and (briefly) Philadelphia, according to multiple Democrats familiar with the decision. A West Coast campaign base was never really in play for the California senator. Logistics, logistics, logistics.
¶ It's no secret Beto O'Rourke and his aides have been hearing from people across the Democratic Party as he considers running for president. While the former congressman road-trips and thinks 2020, at least one person he's consulted with has some direct 2016 experience to share. Former Maryland governor Martin O'Malley, who placed a distant third to Hillary Clinton and Bernie Sanders in that year's primary, has chatted with the Texan "a couple of times," O'Malley told me last week. He announced his decision to pass on a 2020 run, and endorse O'Rourke, in a Des Moines Register op-ed earlier this month, and he now says that after campaigning more than just about anyone else for Democrats in 2017 and 2018, he sees an electorate yearning for a new, fearless kind of leader — and if that person is of a younger generation, so much the better. "Whether it's immigration, it's making our economy work for everyone, it's addressing climate change, and seizing that opportunity for our kids, and for jobs here in the U.S., I mean, those are a few of the policy pillars [of my 2016 campaign]. And all of that substance will enter into, I'm sure, his own alchemy, in his own way, if he should choose to run. He gave me no guarantees that he will." But, grinned O'Malley, "I realize I'm out in front of his skis a little bit, and I'm okay with that."
¶ While most of the 2020 crowd is rushing to kickoff, at least one likely hopeful is taking it slow, deliberately: Montana governor Steve Bullock, who's spent plenty of time in Iowa and New Hampshire — and meeting donors and potential supporters in Washington and New York — in recent months, will likely stick to Helena rather than Des Moines until at least the spring. Why? He still has a day job. He's made clear to allies that he's unlikely to launch his probable bid until his state's legislative session is through.
¶ Meanwhile, even further West, a different kind of slowdown. For months, it looked like Los Angeles mayor Eric Garcetti was just about a sure thing to run — and soon — between his early-state visits, his political hiring, and his investments in the Democratic infrastructures of politically useful states. But over the last few weeks, that seems to have decelerated a bit, according to some close allies. Things aren't exactly easy these days for the sitting mayor of the country's second-largest city. Not only is a massive teachers' strike roiling L.A., local reports now have the FBI looking into records of people in and around City Hall as part of a corruption investigation. Let's be clear: Garcetti hasn't been directly implicated, and he's still considering a run. But wired-in early-state operatives who used to hear from him and his team tell me that's dried up recently, just as other candidates' outreach has been intensifying.
¶ Washington governor Jay Inslee has made 2020 news in recent weeks both by heavily implying he'll run a climate-first campaign and by running afoul of powerful New Hampshire Democrats who were furious with his decision not to direct resources their way for that state's gubernatorial race last year. (He was the head of the Democratic Governors Association.) This week, it was time for another eyebrow-raiser as he talked up his new carbon emissions reduction plan: He appeared in his official capacity as governor on Thursday with just-"retired" California governor Jerry Brown, a climate crusader himself, and a former presidential candidate who'd be in the middle of plenty of 2020 chatter right now if he were a few years younger.
Kamala Harris Zeroes In on Baltimore for 2020 Headquarters
Promoted links by Taboola
A move very much in line with Melania Trump's copy-paste RNC speech in 2016
The GOP released a graphic Monday that mirrors a tagline from Hillary Clinton's 2016 campaign.
"We're only getting stronger together," the graphic says superimposed over a picture of President Trump.
Trump made the statement during a rally in El Paso, Texas, on Monday night. The tweet was sent during the rally.
The phrase "Stronger Together" was also the slogan of Clinton's 2016 candidacy.
Clinton and her running-mate Sen. Tim Kaine (D-Va.) wrote a book during the campaign with that same name.
It may not be all that great to be a contractor for Apple Maps
Inside the building, say former workers, they came to expect the vending machines to be understocked, and to have to wait in line to use the men's bathrooms. Architectural surprise and delight wasn't a priority here; after all, the contract workers at Hammerwood almost all leave after their assignments of 12 to 15 months are up.
It's not uncommon for workers not to make it that long. According to 14 current and former contractors employed by Apex Systems, a firm that staffs the building as well as other Apple mapping offices, they operated under the constant threat of termination. "It was made pretty plain to us that we were at-will employees and they would fire us at any time," says one former Hammerwood contractor, who, like most of the workers interviewed for this story, spoke on condition of anonymity because he signed a nondisclosure agreement with Apex. "There was a culture of fear among the contractors which I got infected by and probably spread."
The treatment of these workers is emerging alongside sexual harassment and military contracting as a principal target of the wave of tech worker activism that's been building over the past two years. When Google employees staged a walkout last November, many contingent workers didn't learn about it in advance because they don't have access to internal mailing lists. A month later, Googlers sent an open letter to the company's management demanding better working conditions for temporary workers, vendors, and contractors.
government shutdown
Congress Tentatively Agrees to Wall Funding Democrats First Proposed in December
By Matt Stieb
On Monday, negotiators put forward a $1.375 billion deal for wall funding – a number conspicuously close to what Democrats proposed back in December.
The recent movement of teachers strikes heads to Denver, a city that hasn't seen educator walkouts in 25 years
Photo: Helen H. Richardson/Denver Post via Getty Images
We're closer to the 2020 election than to 2016.
"Lock her up!" the crowd chants at Trump rally tonight, referring to Hillary Clinton, of course
Unsurprisingly, Trump's El Paso speech is boilerplate MAGA material
Trump says Burr's committee has cleared him, then seeks to rebrand "collusion" with Dems and Russia, and Dems and media at El Paso rally. Lines he's used in various places before, but this is a more tailored version.
An "In Principle" shutdown agreement meets President Trump
Trump: "As I was walking up to the stage, they said that progress is being made with this committee. Just so you know, we're building the wall anyway."
Highlights from Trump's speech in El Paso
"This is like the Academy Awards used to be," describing the full press box, after encouraging the crowd to boo.
"Explain that," regarding the recent Rasmussen poll in which 52% of Americans approved of the president.
"We were all challenged by a young man who lost an election to Ted Cruz, and they said you know what you're supposed to win in order to run," referring to Beto O'Rourke's simultaneous speech in El Paso. "A young man who has very little going for himself, except a great first name."
"By the way, we, I, me, we're one for one … now we're going to be two for 0," referring to his electoral wins.
"You really mean 'finish that wall,' because we built a lot of it already," referring to the MAGA crowd's preferred chant.
"It sounds like a high school term paper that got a low mark," referring to the Green New Deal. "How do you take a train to Europe?"
"Just would not have been a good scene, his wife saved him," referring to Virginia Governor Ralph Northam's press conference in which it appeared he was considering moonwalking.
—President Trump
Beto O'Rourke, with the ex-punk mic hold, praises the "two cultures, two histories" of El Paso and Juárez, and calls for immigration reform
It appears that Bill de Blasio wants to keep up the streak of New York mayors flirting with presidential bids
.
will head to New Hampshire Friday as he contemplates 2020 presidential bid. He's also talking to 2 City Hall staffers w/ nat'l experience about a possible run –
and
Hopefully, Trump also agrees "in principle"
Lawmakers said on Monday night that they had reached an agreement "in principle" to avoid a second partial government shutdown set to begin on Saturday.
The breakthrough came after Sens. Shelby (R-Ala.) and Patrick Leahy (D-Vt.) and Reps. Nita Lowey (D-N.Y.) and Kay Granger (R-Texas)—the top members of the Senate and House Appropriations Committee—met three times on Monday night in a last-ditch effort to get a deal.
Negotiators refused to discuss the particulars of the deal and Lowey said staff were still finalizing the details. Lowey said she hopes for legislation to be released on Wednesday.
Congress has until Saturday to get the seven remaining fiscal year 2019 appropriations bills to Trump's desk to fund roughly 25 percent of the federal government, including the Department of Homeland Security (DHS).
Grassley: We're mad, but not mad enough to seek action
The uproar among Republicans is just the latest example of their deep discontent with the president's foreign policy. It could prompt even more defections in favor of a Democrat-led resolution coming before the House and Senate this month to cut off U.S. support for the Saudi-led coalition in Yemen's civil war.
"It's not a good way to start the new Congress in its relationship with the Foreign Relations Committee," said Sen. Marco Rubio of Florida, a Republican on that panel, in an interview. "It violates the law. And the law is clear about those timelines. I'm urging them and I expect them to comply with the law."
On Friday, the Trump administration said it reserved the right to decline lawmakers' demand under the Magnitsky Act that the president report to Congress with a determination of who is responsible for Khashoggi's October slaying inside the Saudi Embassy in Istanbul.
"They were supposed to make a report on Friday and they didn't do it," Sen. Chuck Grassley (R-Iowa) said. "And the only thing I can say now is they better have a good excuse for not issuing it."
Or, he could take a retirement lap
As Virginia Gov. Ralph Northam continues to resist calls to step down over the racist photo on his medical school yearbook page, he and his advisers are close to finalizing plans for a statewide "listening tour" to engage different communities in conversations about race.
Additionally, a source close to the governor said Northam is telling people privately that if the commonwealth's legislature puts a bill on his desk that provides the authority to bring down Confederate statues that he would sign it.
But for all of his belief in a greater purpose, the idea of a refocused policy agenda threatens to cause a rift between younger, more vocal activists who consider indifference toward racist symbols and imagery like the Northam case as disqualifying for office, and older leaders in communities who if not yet enticed, could come to express support for a groundswell of reversals and investments in black communities. Northam, one person advising him said, has to talk to both groups.
medicaid expansion
Utah Republicans Move to Thwart Voter-Ordered Medicaid Expansion
By Ed Kilgore
The bill substitutes a partial expansion with right-wing conditions they expect the administration to approve, in place of a voter-mandated expansion.
Meanwhile, lawmakers in Virginia consider impeaching Lt. Governor Justin Fairfax, after two women came forward last week alleging sexual assault
SCOOP:
has been placed on leave by his law firm as it investigates the sexual assault allegations against him.
Trump's speech tonight is also, conveniently, a 2020 fundraiser
Initial impressions of Klobuchar's platform: bland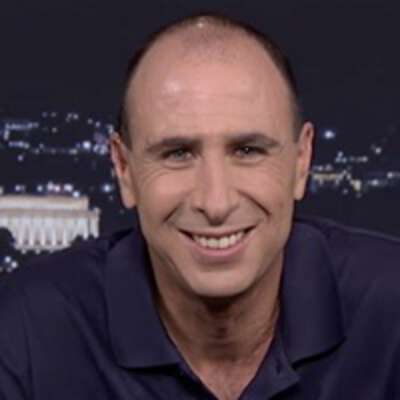 this platform suuuuuucks 
"Very late, but key 2020 Klobuchar policies, per aides:
– Lower drug costs
– Expand tax savings accounts
– Internet privacy rules
– Rural broadband
– Election security
– Automatic voter registration @ 18
– Paris accord"
in my opinion obvs
how much lower can you aim? jeez
this is the stuff you propose after republicans have congress and your main goal is to not get impeached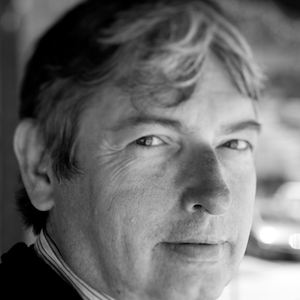 If it's designed to say "I'm moderate because I don't plan to do a lot," it's effective.
Probably not the best sign for that strategy that Jon and I both hate it.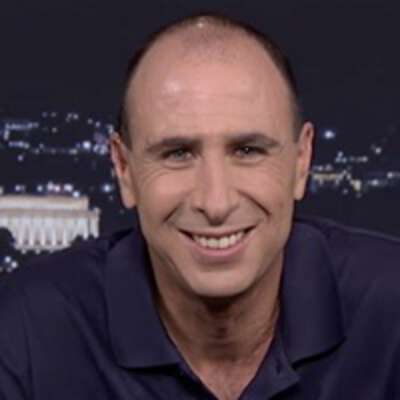 Klobuchar: "I pledge to you, if elected, we will not shut the government down, at least not very often or for a long time"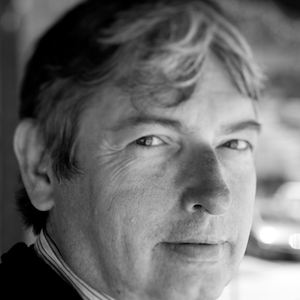 Wait, Jon, there's also "disclosure on online political ads." Woooo.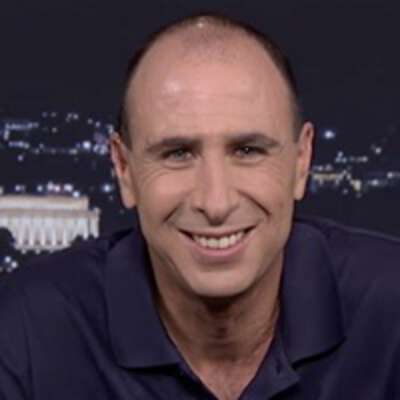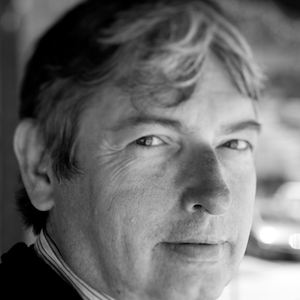 To be fair, there's also rejoining the Paris accord, which would get her impeached…and also AVR.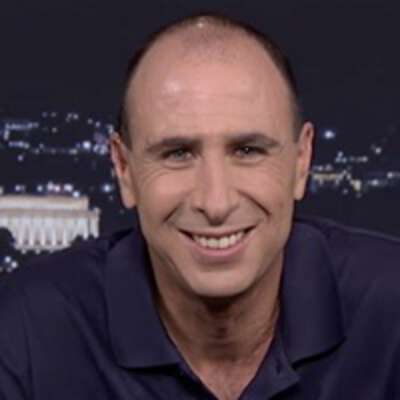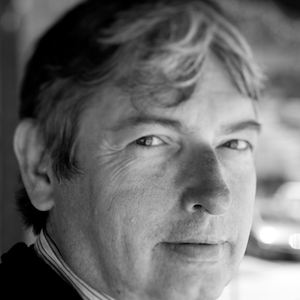 Hahaha. Love it.
Gun curfews.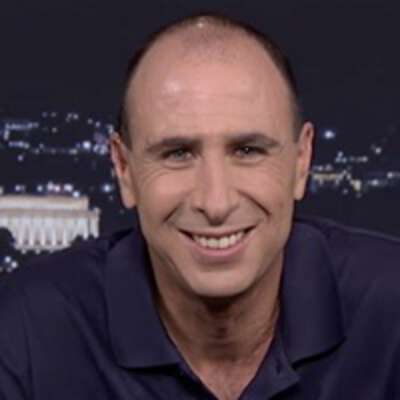 avr is good, paris – I mean that's basically automatic, right?
it's almost like saying you'll appoint a liberal for any SCOTUS opening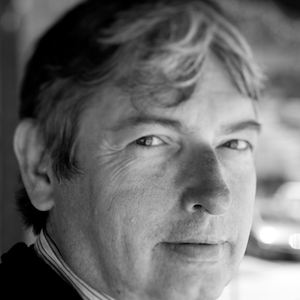 She wouldn't say that, would she?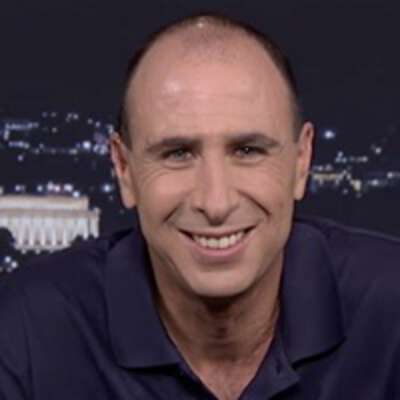 minimum, a non-conservative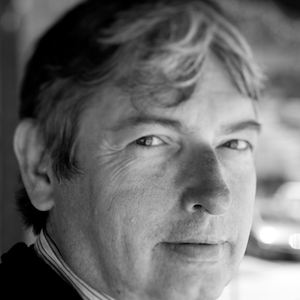 Yeah, she'll probably promise to appoint Merrick Garland.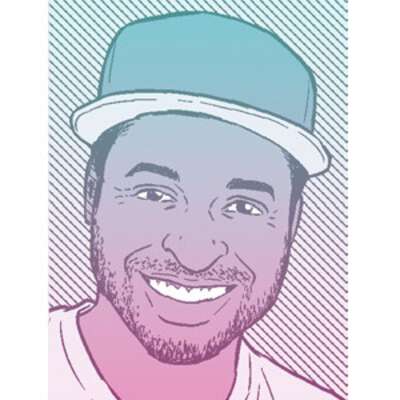 Platform: I will be a President of the United States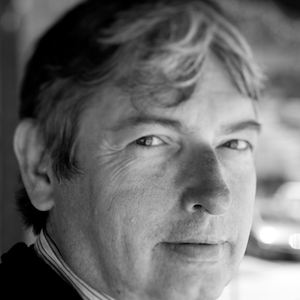 I will Not Be Trump. Or better yet: I'm Anybody But Trump.
This agenda does make Joe Biden look like a stone Social Justice Warrior.
Aiming at that sweet spot between Biden and Hickenlooper.
Perhaps this should be considered a conflict of interest
Former Virginia Attorney General Richard Cullen, whom Eastern Virginia Medical School has tapped to investigate its blackface scandal and history of racism, belonged to a country club that did not have a black member until 1992, The Washington Post reported that year.
According to the Post story, other members at the Country Club of Virginia said Cullen, then a U.S. attorney, was a member there. He did not respond to HuffPost's request for confirmation about whether he belonged to the Richmond club, how long he was a member, or if he still is.
Cullen is now responsible for leading an external review of several racist yearbook entries and incidents at the medical school in the wake of last week's news that Virginia Gov. Ralph Northam (D), who attended the school in the 1980s, appeared in a yearbook photo showing one man in a KKK outfit and another wearing blackface.
Surely this is the thing that will bring Trump down
Cliff Sims, the former White House communications aide who wrote an insider account of life working for President Trump, is suing the president in his official capacity, alleging that he used his campaign organization as a "cutout" to improperly seek retribution against former employees and keep them from invoking their First Amendment rights.
Mr. Sims was a White House aide from the beginning of the administration. But it was the campaign organization that filed an arbitration claim against him last week, accusing him of violating the nondisclosure agreement he signed with it during the 2016 presidential race with the publication of his book, "Team of Vipers," last month.
The White House had dozens of people sign such agreements at the beginning of the president's term. But those agreements are widely seen as likely unenforceable. In the suit, Mr. Sims says he does not recall whether he signed one when he came to the White House.
Utah is on the verge of defying its voters in the name of giving fewer people health care
Utah voters decided to expand Medicaid under the Affordable Care Act in November. But the Republican legislature is scaling back the voter-approved plan.
The Republican legislature has passed legislation that would, in effect, replace the voter-approved Medicaid expansion with a more limited version that would actually cover fewer people while spending more money in the first few years. The bill passed both chambers with a two-thirds majority. It now heads to Republican Gov. Gary Herbert, who is expected to sign it.
GOP lawmakers are making a big bet: that they will be the first state to receive approval from the Trump administration for a partial Medicaid expansion. Originally, the Senate-passed legislation stipulated the entire expansion would have been repealed if the feds rejected Utah's plan, reversing the will of the voters completely. But the state House, facing intense pressure, changed the bill at the last minute so if the Trump administration does reject partial expansion, the full Medicaid expansion as originally approved by voters would take effect instead.
An immigration position that may not have seemed extreme a decade ago will not play very badly with liberals
As district attorney of San Francisco, Kamala Harris supported a city policy that required law enforcement to turn over undocumented juvenile immigrants to federal immigration authorities if they were arrested and suspected of committing a felony, regardless of whether they were actually convicted of a crime.
Harris, who was San Francisco's district attorney from 2004 to 2011, sided with then-Mayor Gavin Newsom in a political fight over San Francisco's status as a sanctuary city that split the city's municipal government, with the mayor's office supporting the policy and the city's elected Board of Supervisors opposing it.
Harris' past position could open her up to attacks from immigration activists as well as the more progressive wing of the party as she seeks the Democratic nomination in 2020. The fight over the San Francisco policy was covered extensively at the time, but Harris' role has not been closely examined since she entered the national spotlight. KFile explored her position during a review of her record on immigration.
memes
A Brief History of Saying 'Gay Rights!' Online
By Brian Feldman
A viral clip from stars of The Favourite has a tangled past.
ilhan omar
The Christian Right, Not AIPAC, Drives the GOP's Pro-Israel Stance
By Ed Kilgore
Whether or not Ilhan Omar's claim of vast AIPAC power has anything to do with anti-Semitism, it's just not accurate, and helps her enemies.
One thing you can say about Trump is that he's not petty
Pres Trump tells visiting sheriffs there's a big line of people outside his event in El Paso waiting to get in, and that rival Beto O'Rourke has a line too but it's a "tiny little line."
Did Ilhan Omar's tweets merit an avalanche of criticism?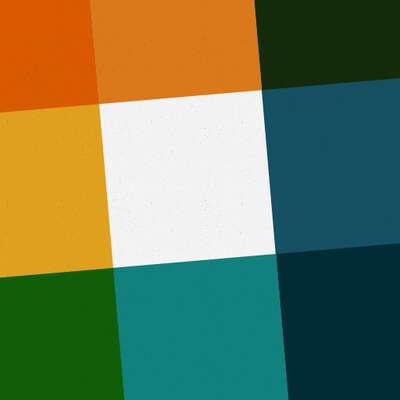 Would it have been preferable on Omar's part to make the same point about AIPAC money, but clarify emphatically that she views AIPAC and Israel (accurately) as separate from Judaism? Or is the matter too much of a lightning rod to comment on critically at all?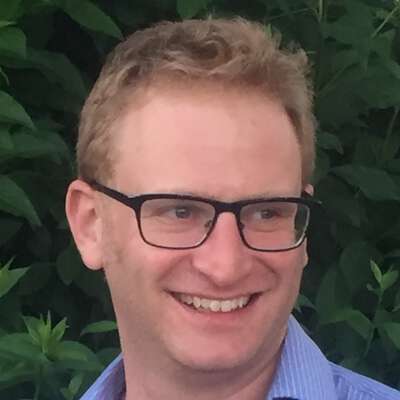 She could have mentioned AIPAC in the first place instead of having to clarify what she meant in a later tweet. And she could have cited their general influence instead of centering the criticism around money only. I still think making it all about AIPAC is a misunderstanding of why Republicans feel the way they do about Israel, but I don't think a tweet in that vein would have drawn this kind of criticism.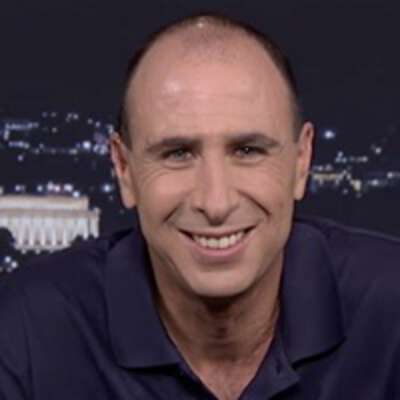 Reducing the power of pro-Israel sentiment to money is both wrong analytically and wrong in a way that reflects and feeds stereotypes. There's probably too much loose rhetoric in general about the role of money, erasing the existence of real sentiment.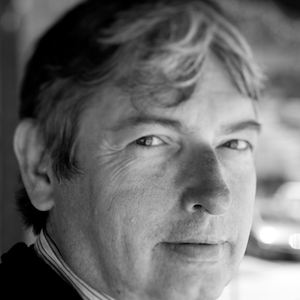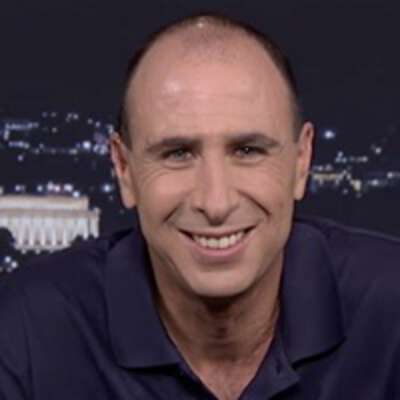 But in this case it has more pernicious echoes.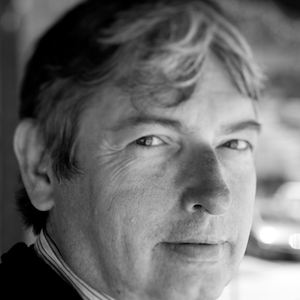 The idea that pro-Israeli sentiment in the US is mostly or even significantly about AIPAC is bullshit.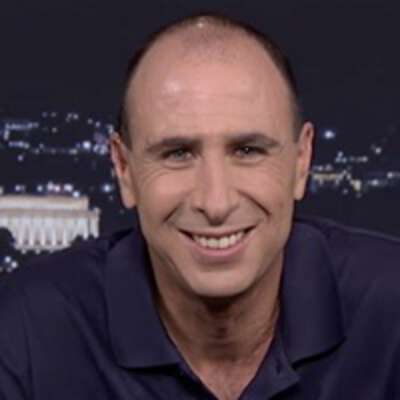 I don't see the comment as a huge deal – just apologize for the inadvertent double meaning and move on. It's more the legions of people insisting she said nothing wrong that makes it an issue.
(Editor's note: Omar later apologized.)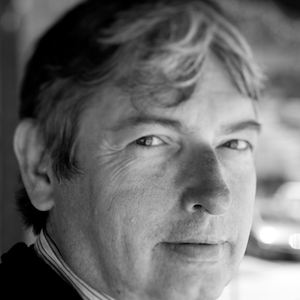 It's actually more complicated than that: legions of people (myself included) insisted she and Tlaib said nothing wrong earlier, and then she did this, retroactively validating a nasty Republican smear aimed at Muslims and at anyone taking issue with Israeli policies.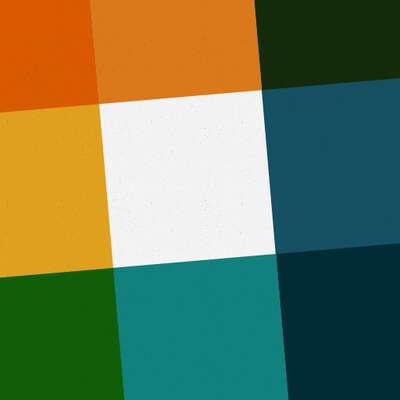 It certainly seems like a topic she should know to be extra-cautious about at this point, but to Jon's point about how reducing pro-Israel sentiment to money is generally off-base (which I think is correct), would it actually make a difference in how her comments are being received if, say, McCarthy was demonstrably indebted to AIPAC and received a lot of AIPAC donations (I don't know whether he is, so let's say hypothetically)?
Because it feels like a more generous reading of her comments is that they were actually relatively specific. Not that she's necessarily earned a generous reading at this point.
I'm asking this because I've actually never seen a conversation about Israel or AIPAC in mainstream politics not get boiled down to this kind of back and forth, so I'm genuinely wondering about how it can be had.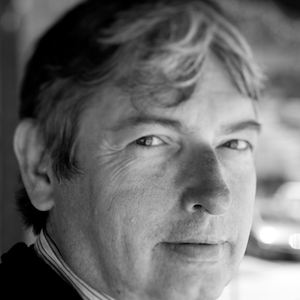 Trouble is, there really isn't any evidence that "AIPAC Money" is a big deal in U.S. politics. There's "Jewish money," but it's impossible to go there without validating centuries of anti-Semitic smears.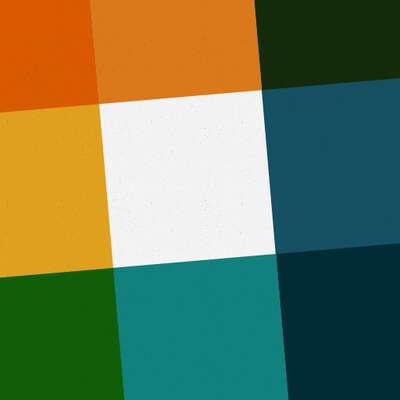 Right, but let's set aside politics in general and say McCarthy's relationship to AIPAC was well-documented (again, I don't know if it is) and relatively lucrative, if not necessarily enough to be the most significant share of the donations he gets from lobbyists.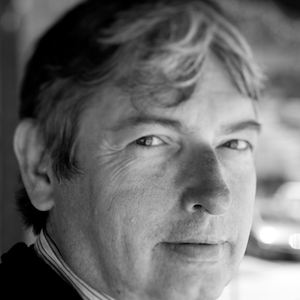 Pro-Israeli sentiment in the United States is pretty unmistakably an amalgam of (1) ultra-awareness of the Holocaust, and the relationship of Jewish statelessness to that disaster, and (2) a variety of Christian perspectives, ranging from guilt over centuries of Christian-antisemitism to the evangelical obsession with Israel's role in global salvation. AIPAC exploits that pro-Israel sentiment, but they hardly created it.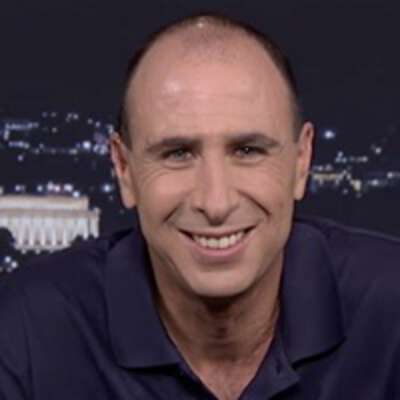 There's no doubt Jews disproportionately engage in donations, along with all kinds of political activity,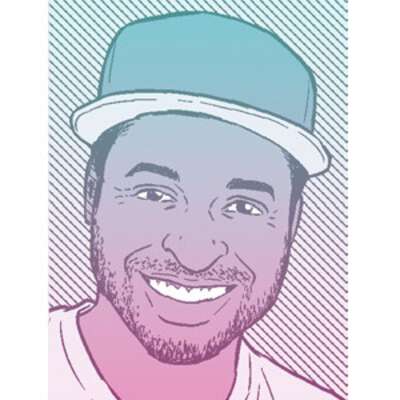 Part of the problem here (it seems to me) is that a lot of the money is from American Jews. It's a different situation than, say, the Saudi lobby.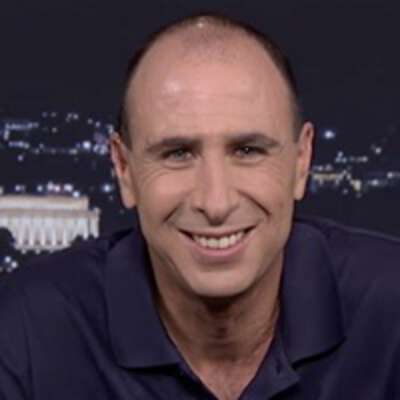 Right, Jews engage disproportionately in political activity, including donations, and gain disproportionate influence as a result. I think that can be discussed without going to reductive extremes, but it's not easy. And to be sure, some Israel hawks will accuse anybody who criticizes Israel of anti-Semitism, watering down the charge and making it easier for real anti-Semites to escape scrutiny.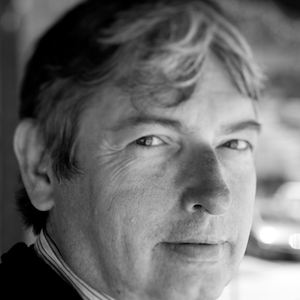 I'd say money is about 55th on the list of reasons Kevin McCarthy is engaged in this effort to make out Muslim Democrats as even worse than Steve King, which is the context for this entire thing. Omar walked right into a trap.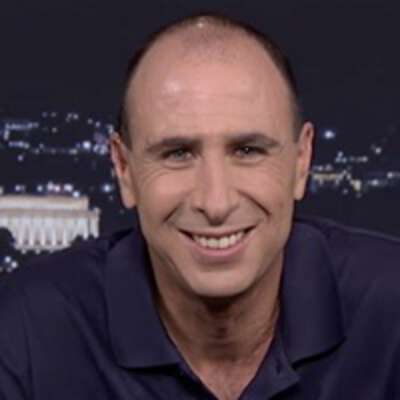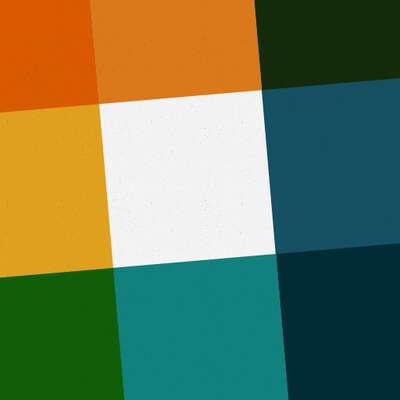 I find the argument that AIPAC and its money aren't actually big motivating factors in McCarthy's pro-Israel stance to be compelling, but it doesn't seem to be the argument anyone (that I've seen) is actually making. Unless I missed something – I admit I haven't kept abreast of every development.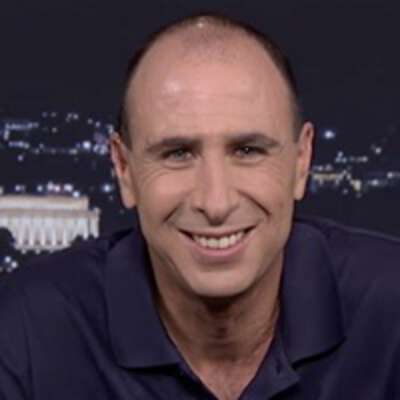 "All about the Benjamins" suggests the motivation is entirely financial, right?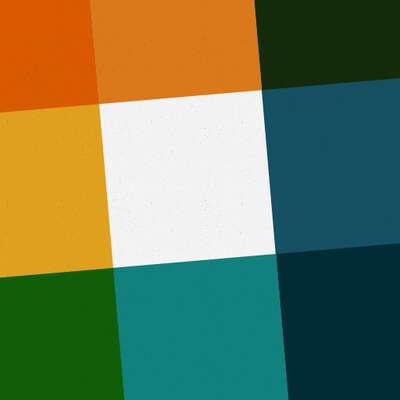 Yes, but (and maybe this stems from my misreading/lack of reading) nobody calling Omar an anti-Semite seems to be disputing that the Israel lobby's money is at least partly behind his stance.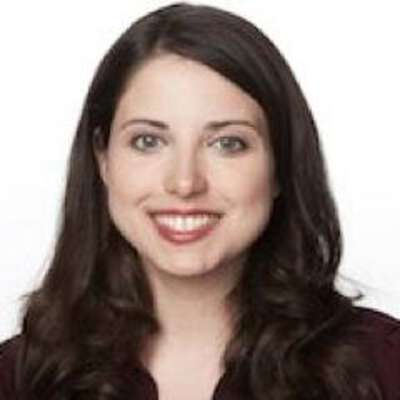 Maybe sometimes it's good to sacrifice being "good on twitter" so you can put out a boring statement vetted by your press team that says precisely what you mean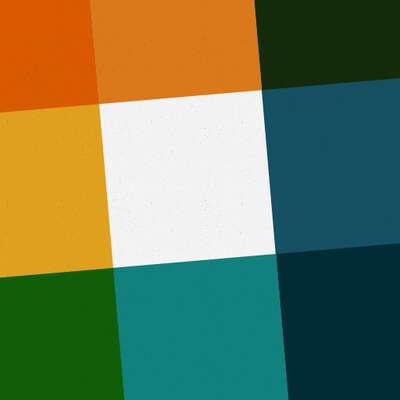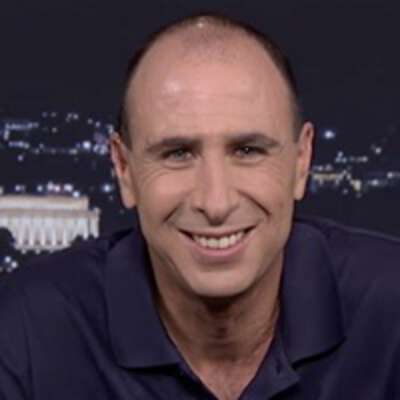 Zac, i think all the argument is between "partially about money" (something nobody disputes) and "entirely about money." A tweet saying "it's partially about the Benjamins but also a myriad of other factors" would not have gone viral.
"The factors giving rise to this decision include, but are not limited to, the Benjamins"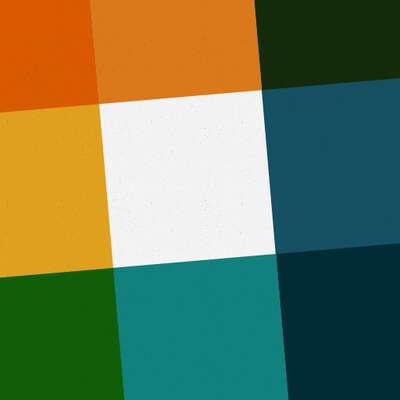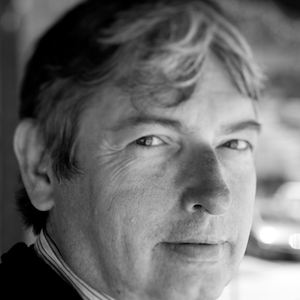 It's kind of important for Democrats to maintain that there is a gigantic difference between refusal to outsource U.S. foreign policy in a big region of the world to Bibi Netanyahu, and well-known anti-Semitic tropes. What Omar did made that a lot more difficult, and she really should have known better.
I'd go further than Jon and say that people like Omar who are (wrongly) under attack for anti-semitism should stay a million miles away from this kind of argument. Makes me think she must actually believe it, which is sad.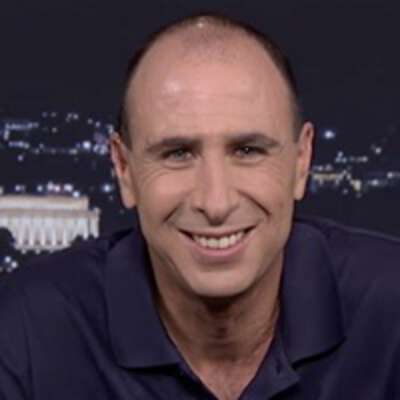 There's also a broader problem where it's hard to acknowledge any error without the accusation going all the way to 11. "Poorly-worded tweet inadvertently fed into anti-semitic tropes" gets translated in this environment into "You're an anti-Semite." On a scale of 0 to david duke, it's like a 1.5.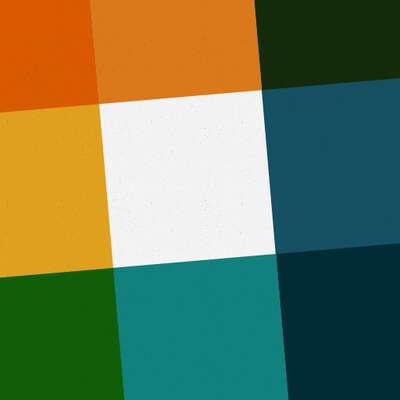 I don't even know if she's wrongly under attack, my questions (to which your answers have all been very helpful) were about the broader nature of conversations about the Israel lobby and whether it being reduced to anti-sSmitism allegations is actually unavoidable.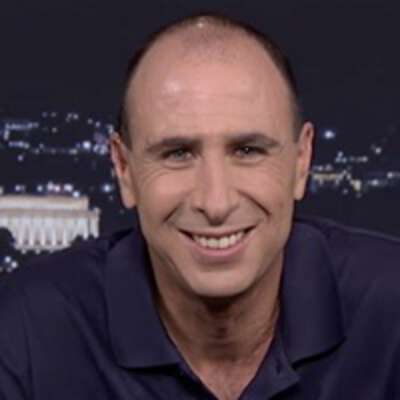 My take: in theory it's avoidable, in practice, it's really hard, unless everybody is sharing a lot of good faith.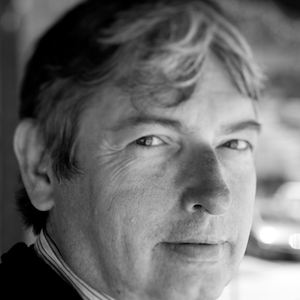 Mine is that the only "lobby" that matters here is the Christian Right, and it's not about their money but their raw political power.
Back in the 1980s I had lunch with a Soviet trade official in Atlanta, and the whole subject of U.S. support for Israel came up. I explained how religion shaped that sentiment, and the Russian guy laughed and said: "You understand that as a Marxist I cannot accept that explanation."
Is Michael Cohen ever actually going to testify?
Just in: Senate Intel Committee has delayed Michael Cohen's private testimony that was planned for tomorrow at Cohen's request, per Lanny Davis, "due to post surgery medical needs. A future date will be announced by the Committee."
nut button
Finally, a Device for Telling Your Partner You Want to Bang Without Speaking
By Madison Malone Kircher
LoveSync is the nut button meme come to life.